Try our Okinawa Foods at Zakkushi on Denman
Okinawa Fair  Sep 16(Mon) - Sep 22(Sun)
Okinawa Food Available!!
Authentic Okinawa Food has arrived to D Way Foods. Have you tried "UMIBUDO"??It's literally "Sea Grape" in Japanese, it does looks like grape, does't it?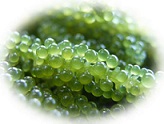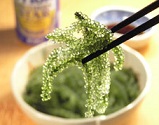 UMIBUDO is Sea weed, it is also known as " Green Cavier", has great texture and contain vitamin,calsium and fiber.You can enjoy UMIBUDO with Ponzu souce as it is, or great topping for salad.
****Limited time offer and quantity 
Thank you for coming to our D Way Foods & Beverage Show on June 17th.
11 Vendors showcased their products such as Okonomiyaki,Wasabi mayonnaise,Fresh Sashimi and Yuzu source etc. More than 300 people visited and tasted the variety of Japanese foods. We are very pround of hosting the first Japanese food show in Vancuover. For people came the show, hope you had a fun and discover somehitng new! For people missed it, don't worry we will host it again next year!
The 1st D Way Food & Beverage Show
Monday, June 17 2013
@ Continental Seafood Restaurant
11700 Cambie Road, Richmond, BC
This is the FIRST Japanese Food and Beverage show in Vancouver, and it is Admission Free.
Enjoy 20% off for food item at the show!
We will host Golf Tournament and D Way Dinner on that day as well.
Come to see with your own eyes!
See more details...( Click here!)
Please ask your sales representative for registration.
BC Foodservice Expo 2013

Jan 27th & 28th
Vancouver
Thank you for visiting our booth!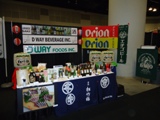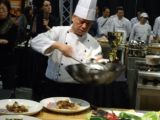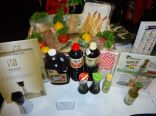 See more details...( Click here!)
 BC Foodservice Expo 2013 Official Website
Eat! Vancouver 2012
June 1st - June 3rd
BC Place @ Vancouver
Thank you for visiting our booth!
We were glad to meet you all and introduce our feature items!
It was great to see many people trying on and enjoying our products such as HERB BURI (HAMACHI), TOFU, EDAMAME, AND YUZU-IT.
See more details...( Click here!)